10 Backyard Patio Ideas On A Budget!
Posted by Casey Flaherty on Wednesday, August 9, 2023 at 2:13:55 PM
By Casey Flaherty / August 9, 2023
Comment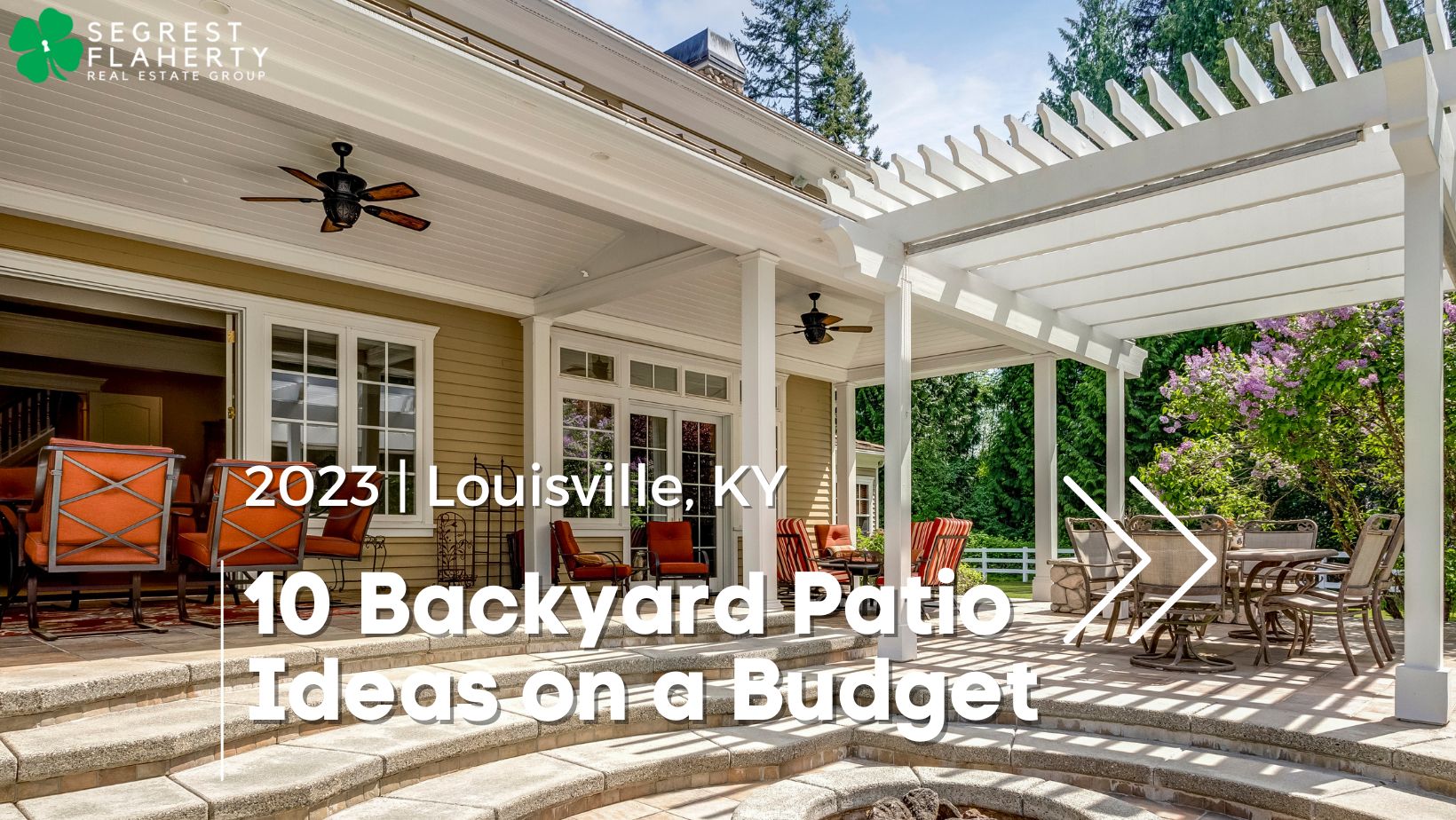 #1 Harness Nature's Defense: Pine Cone Pest Barrier
Picture a garden adorned with pine cones, not just for rustic charm, but to thwart patio pests and playful pets. These natural spiky guardians not only deter unwanted visitors but also nurture your soil, enhancing the vibrancy of plants like azaleas and rhododendrons. Embrace this earth-friendly solution and save time and money on pest control.
#2 Vibrant Concrete Expression: The Colorful Patio Makeover
Transform a lackluster patio with a burst of color and creativity. Unleash your artistic flair by painting your concrete patio in bold hues or playful patterns like chic chevron. Immerse yourself in the luxury of upscale stone with skillful paint and stamped designs. Welcome a fresh perspective to your outdoor haven, making your patio a canvas of vibrant expression.
#3 Rust's Undoing: Revive Your Outdoor Furniture
Rusty relics can regain their former glory with a little DIY magic. Bid farewell to unsightly rust through vigorous efforts with wire brushes, sandpaper, and steel wool. Embrace the transformative power of chemical rust converters, rebirthing your furniture and adding years to its life. A coat of paint seals the deal, granting your outdoor pieces a stylish and renewed lease on life.
#4 Clutter-Free Haven: Ingenious Outdoor Storage
Elevate your patio's aesthetic by banishing clutter and embracing clever storage solutions. Unleash your creativity by painting wooden crates to match your patio's allure, crafting both practical and visually appealing storage. Organize with flair, ensuring your outdoor space exudes neatness and charm.
#5 Timeless Floral Charm: The Perennial Touch
Elevate your patio's allure with the timeless elegance of perennials. While annuals have their allure, perennials emerge as the smart investment. Beyond their vibrant blooms, perennials demand less water and bloom season after season. Embrace the beauty and efficiency of these resilient companions, creating an enchanting oasis.
#6 Enchanted Illumination: String Light Magic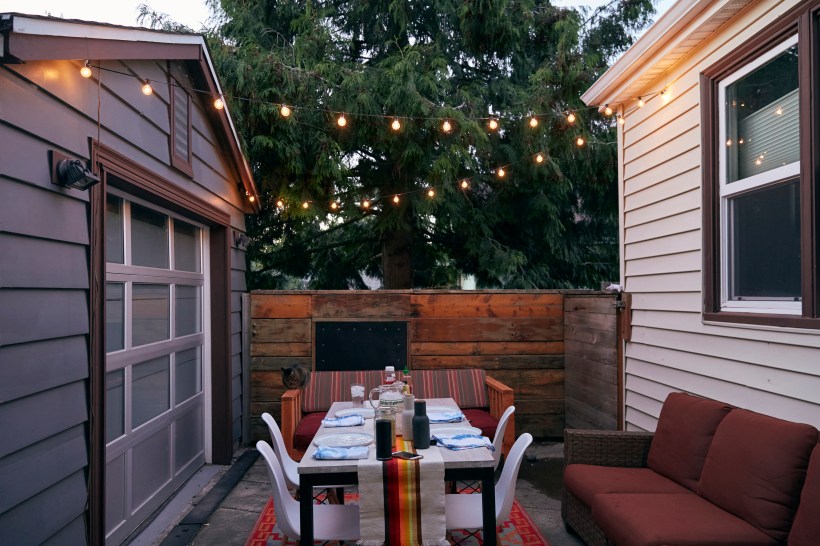 Embrace the enchantment of string lights, transforming your patio into a luminous haven. Dive into creative possibilities by draping lights above your dining area, weaving them through trees, or adorning a privacy fence. Opt for durable outdoor-rated options, be it solar or LED, illuminating your evenings with warmth and ambiance.
#7 Serene Retreat: Shelter from the Sun
Escape the sun's blaze and create a tranquil sanctuary with creative shade solutions. Nurture nature by planting trees and vines, crafting both beauty and privacy. Explore the world of pop-up gazebos or adjustable umbrellas for stylish and functional shade options, ensuring your patio remains an oasis of comfort.
#8 Ascend to Green Heights: Vertical Garden Wonders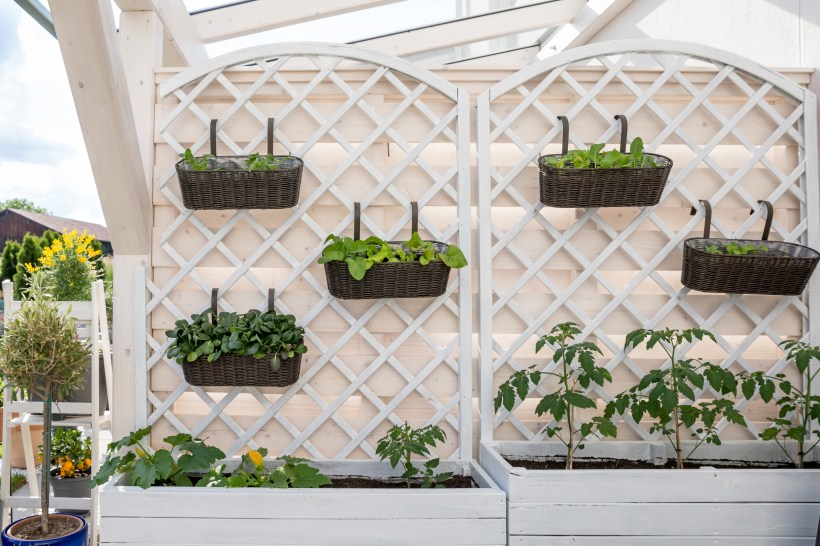 Elevate your garden with vertical splendor, embracing plants that climb and flourish upwards. Discover a world of visual intrigue, healthier plants, and enhanced privacy. Unleash your inner gardener with trellises, fabric walls, and vertical herb gardens, redefining your outdoor space.
#9 Eclectic Seating Symphony: Mix and Match Charm
Infuse your patio with eclectic charm by mixing and matching seating pieces. Cohesion can be achieved through materials, colors, or patterns, breathing life into your outdoor haven. Unite diverse elements, creating a harmonious and personalized oasis that reflects your unique style.
#10 Cozy Fireside Escapes: Budget-Friendly Fire Pit
Transform your patio into a haven of warmth and camaraderie with a budget-friendly fire pit. Craft a mini oasis for s'mores and storytelling using heat-resistant pavers. Immerse yourself in the glow of your DIY creation, making memories around a captivating focal point.
Now, gather your marshmallows and kindle the flames of creativity!