Explore Louisville in a day: A must-try itinerary
Posted by Casey Flaherty on Wednesday, August 23, 2023 at 3:43:10 PM
By Casey Flaherty / August 23, 2023
Comment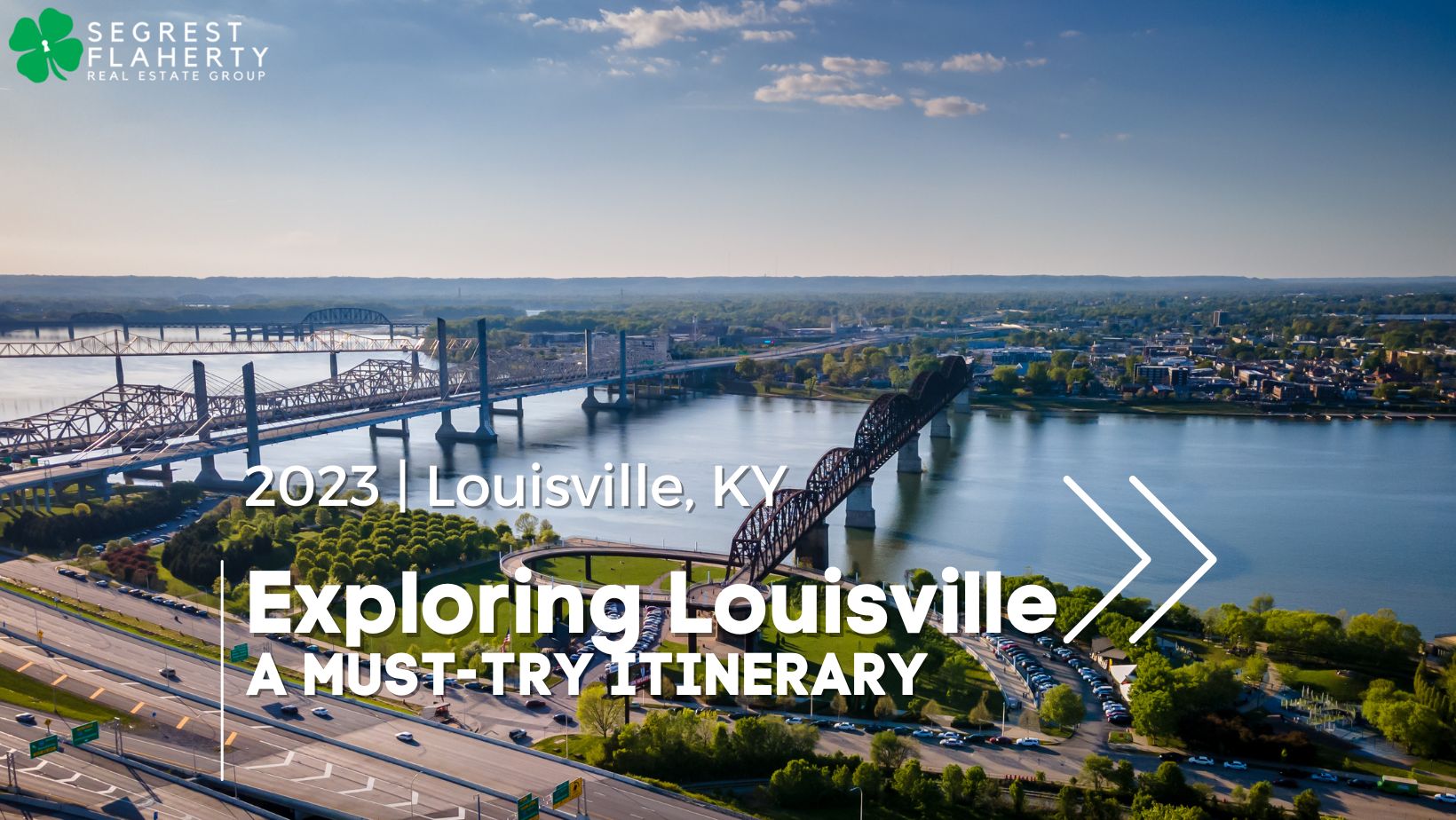 When you think of Louisville, Kentucky, the Kentucky Derby might be the first thing that comes to mind. However, the Derby is just one day in a year packed with 365 days of exciting activities in this vibrant city. Louisville offers affordability, walkability, and a central location that's within a day's drive for over half the U.S. population. It's a destination that blends Southern hospitality with a rich culinary scene, iconic attractions, and renowned local distilleries as part of its Urban Bourbon Trail.
If you find yourself in Louisville with just 24 hours to spare, we've crafted a dream itinerary for a day in downtown Louisville, highlighting some of the top spots to visit.
Start Your Day with Southern Flavors
Kickstart your day with a delicious Southern breakfast at The Café. Located in the heart of Paristown, The Café offers a southern, simple, and delightful breakfast experience. Whether you're an early riser or prefer a late brunch, The Café serves up a variety of mouthwatering options, including Hot Brown Smothered Tots, The Stephen Foster (a Kentucky country ham and Swiss cheese delight), Southern Grits Scramble, and biscuits smothered in sausage gravy. The Café's menu captures the essence of Kentucky's culinary traditions.
Stroll Across the Ohio River
After a hearty breakfast, head to the iconic Big Four Pedestrian Bridge. This former railroad bridge has been transformed into a picturesque walkway connecting Louisville to historic Jeffersonville, Indiana. It offers breathtaking views of the Ohio River, downtown Louisville, and Southern Indiana. Take your time to savor the scenery and, if you wish, explore nearby attractions like Pearl Street Treats, Parlour, Union Restaurant & Gameyard, or Pearl Street Coffee and Games. Don't forget to stop by Schimpff's Confectionery for some sweet treats on Spring Street in downtown Jeffersonville.
Explore the Legacy of Muhammad Ali
Next, immerse yourself in the life of Louisville's own Muhammad Ali at the Muhammad Ali Center in downtown Louisville. This award-winning museum and cultural center takes visitors on a journey through Ali's extraordinary life, both in and out of the boxing ring. Explore exhibits that showcase his childhood in west Louisville, his Olympic victories, his impact as a political activist and humanitarian, and even try your hand at shadowboxing with "The Greatest." The center is a tribute to Ali's core principles: confidence, conviction, dedication, giving, respect, and spirituality.
Shop Local at Butchertown Boutique
For some local shopping, head to Work the Metal in the Butchertown neighborhood. This unique boutique offers 8,000 square feet of retail space filled with one-of-a-kind gifts, home decor, fashion-forward clothing, and jewelry. You'll also find an array of Louisville and Kentucky-centric items, including bourbon-flavored goodies, novelty socks, and coffee mugs featuring famous Kentucky residents. It's the perfect place to pick up a souvenir to remember your visit to Louisville.
Savor Bourbon and Dinner at Proof on Main
End your day with a quintessential Kentucky experience at Proof on Main. Located within the 21c Museum Hotel, this restaurant offers over 100 bourbon options and has been recognized as one of the "Best Bourbon Bars in America." The restaurant boasts a 30-foot-tall gold statue of Michelangelo's David outside and features rotating exhibits and interactive installations within the hotel. Savor a unique dining experience with dishes crafted from locally sourced ingredients, such as Kentucky-raised bison burgers, country-fried rabbit, and coconut carrot soup.
Discover Louisville's Neighborhoods, Parks, and Communities
While this one-day itinerary covers the highlights of downtown Louisville, the city offers a diverse array of neighborhoods, parks, and communities to explore. Some popular neighborhoods include:
NuLu (New Louisville): Known for its art galleries, trendy boutiques, and culinary delights.
The Highlands: Offers a bohemian vibe with eclectic shops, restaurants, and nightlife.
Germantown: A historic neighborhood with charming shotgun houses and a thriving restaurant scene.
Louisville also boasts numerous parks, including:
Cherokee Park: A scenic park designed by Frederick Law Olmsted, perfect for hiking and picnics.
Waterfront Park: Features beautiful views of the Ohio River and hosts various events and festivals.
Seneca Park: Offers hiking and biking trails, tennis courts, and a golf course.
Beyond the city, Louisville's diverse communities offer unique experiences and cultural attractions. To explore these communities and learn more about what Louisville has to offer, check out our Louisville Community Guide.
With just one day in Louisville, you can savor the essence of this vibrant city, from its culinary delights to its cultural treasures and, of course, its love for bourbon. Louisville has much more to offer than just the Kentucky Derby, making it a must-visit destination for travelers seeking an authentic taste of the Bluegrass State.