NSRA Street Rod Nationals 2023 (Louisville, KY)
Posted by Casey Flaherty on Tuesday, August 1, 2023 at 12:37:48 PM
By Casey Flaherty / August 1, 2023
Comment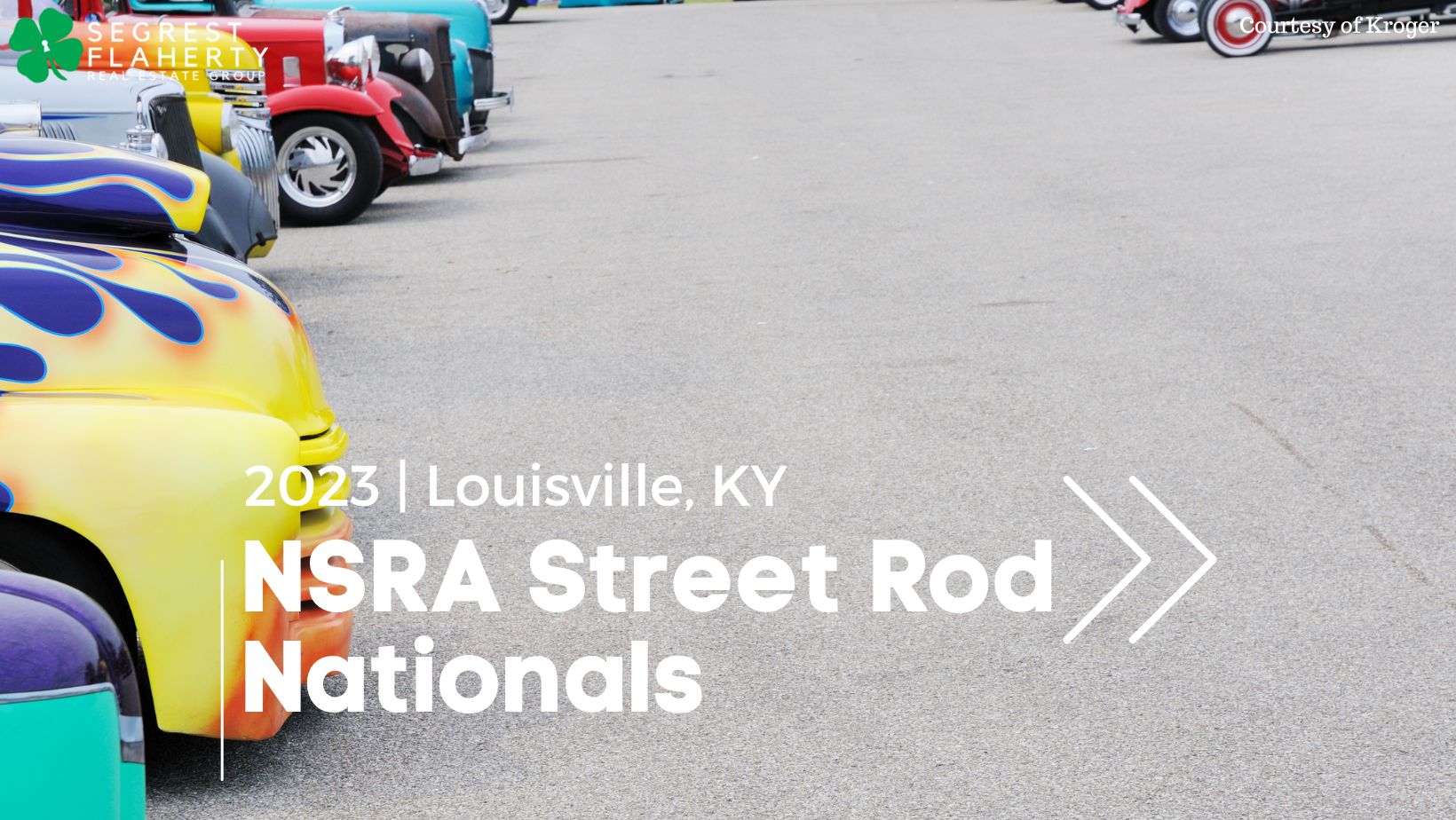 August 3, 2023 - August 6, 2023

Recurring daily

937 Phillips Lane, Louisville, KY 40209
Attention all automotive enthusiasts! Brace yourself for an electrifying experience as the National Street Rod Association (NSRA) and friends gear up to celebrate their 54th anniversary at the magnificent Street Rod Nationals. Get ready to witness the grandest hot rod show in the area, boasting a jaw-dropping display of over 10,000 to 11,000 street rods, customs, muscle cars, and a myriad of special interest vehicles. Held over four thrilling days, this event is a haven for car lovers from all walks of life. Read on as we take you on a ride through the highlights of this automotive extravaganza!
A Dazzling Showcase of Automotive Excellence:
The Street Rod Nationals are renowned for curating an unparalleled collection of automotive marvels. Enthusiasts and casual spectators alike can feast their eyes on a stunning array of street rods, which alone number in the thousands. But the event goes beyond that! Attendees will also be treated to a diverse fleet of vehicles from the nostalgic decades of the 50's, 60's, 70's, and 80's, adding a touch of retro charm to the show. Each vehicle, lovingly driven to the event, tells a unique story and represents a slice of automotive history.
An Event Open to All:
One of the greatest perks of the Street Rod Nationals is that it's open to the public. Whether you're a seasoned car aficionado or just someone with a passion for remarkable automobiles, this event promises something special for everyone. The four-day celebration takes place from Thursday to Sunday, with varying hours each day. The doors open on Thursday at 8:00 a.m. and close at 5:00 p.m., while Friday extends the excitement until 7:00 p.m. On Saturday, the festivities begin at 7:00 a.m. and run until 7:00 p.m., while the event concludes on Sunday at 12:30 p.m.
Admission and Special Discounts:
To gain access to this automotive wonderland, a reasonable admission fee is required. Adults aged 13 and older can enjoy the event for just $19.00, while children aged 6 to 12 can join in for a mere $6.00. Little ones aged 5 and below have the added perk of free entry when accompanied by an adult. Moreover, the event organizers extend their gratitude to military personnel, NSRA members, and individuals aged 60 and older by offering a discounted admission rate of $17.00. One discounted admission is allowed per person. Conveniently, discount tickets can be purchased in advance at O'Reilly Auto Parts, ensuring a smooth entry into the action-packed event.
Scooter Time Rentals: Elevate Your Experience:
For those seeking a more convenient and comfortable way to navigate the sprawling event, Scooter Time Rentals has got you covered. Rent a scooter on-site and breeze through the exhibits, making the most of your time at the Street Rod Nationals. Explore the collection of extraordinary vehicles with ease, capturing every intricate detail and revelling in the passion that drives the automotive community.
Don't miss it!
The Street Rod Nationals are an automotive celebration like no other, bringing together thousands of car enthusiasts to revel in the beauty of street rods, customs, muscle cars, and unique specialty vehicles. This four-day spectacle offers an unmatched opportunity to appreciate the rich history and artistry of the automotive world. So, mark your calendars and join the NSRA and friends at the Street Rod Nationals – an event that promises to ignite your automotive passion and leave you with cherished memories for years to come. Whether you're a devoted petrolhead or just curious about these automotive wonders, this unforgettable gathering will undoubtedly leave you inspired and in awe of the world of classic cars.