Picking the Perfect Paint Color! 5 Colors That You Can't Screw Up
Posted by Sydney Swanson on Friday, November 12, 2021 at 11:31 AM
By Sydney Swanson / November 12, 2021
Comment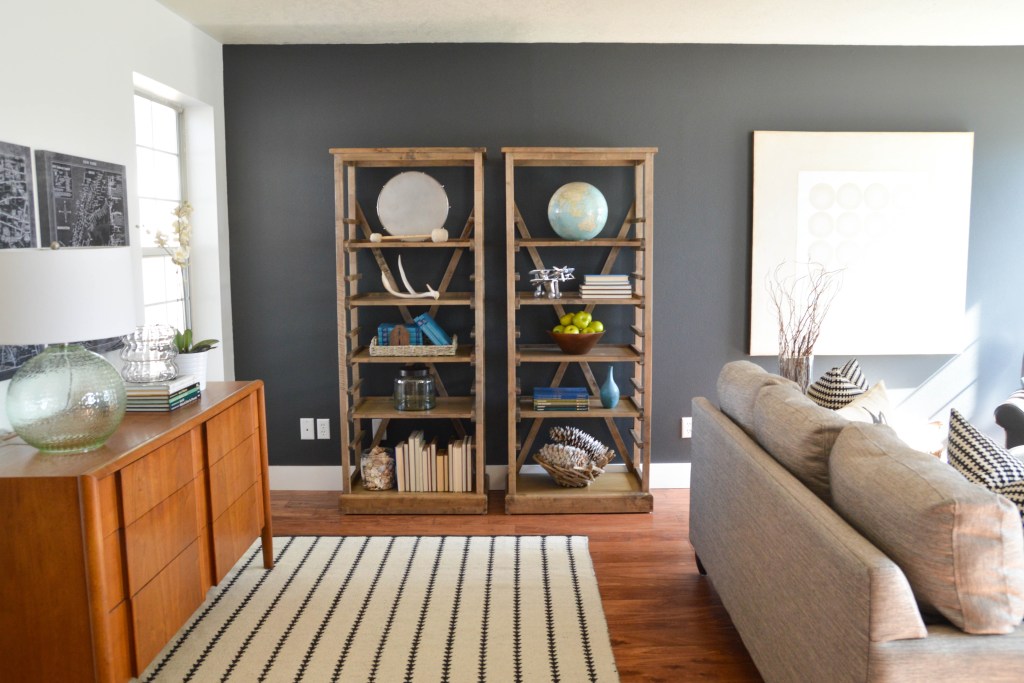 n a world where there are quite literally millions of paint color options, how do you tackle the daunting task of choosing the right one for your house!? It's a little overwhelming, especially when you think white means white and find out that it's actually pinkish, or blueish, or yellowish...after you've repainted an entire room.
Today we're diving into my five fail-proof paint colors, ones that are tried and tested - that you can't screw up.
1. A Perfect White
I typically go for one that doesn't pull other colors and is a little desaturated, like the color of paper! Did you know that you can take a sheet of printer paper into your favorite paint store and they will color match it?
2. Deep Black
Just like white, black is really easy to see other colors coming through. I usually go for one that is a little warmer, that way it doesn't read too purple or blue. A great way to test your colors is to line them up against a white background, you'll immediately be able to see what hue they favor!
3. Green
Green is on the dawn of a huge moment. You're going to see it everywhere, from kitchens to exteriors. Olive is a great balance between embracing the color without making it too in your face; it's a deep muddy green and a great color for an accent wall.
4. Pink
Pink can be a bit harder, but it's undeniable that this color has evolved from a shade for little girls to something completely universal. Stick to lighter hues that have a some warmth to them. That way the paint will appear more blush and less childish.
5. Charcoal
Moody, moody, moody. Charcoal straddles the line between almost black and gray. This color is a great way to make a statement, whether you're using it on an accent wall or covering your entire room. If you're struggling to find a great charcoal, but have a certain black paint that you love, try asking the paint counter to mix the black at 75% strength!
Remember to Sample the Paints!
If you're testing out different colors, make sure to place the paint samples on all of the walls in the room. The colors can appear very different depending on the location of the source of the light and the colors outside of your window.
This happened to me once when we were testing paint colors in my in-laws' house in Southern Utah where the dirt is red. When we were testing white paint colors, they were all looking very pinkish. It wasn't until we tried the colors on another wall that we realized that the colors were reading pink on a wall that had the window light shining on it. The sunlight was reflecting off of the red dirt and making our paint look pink! Now that the yard is properly landscaped the colors are reading the proper white shade.
At the end of the day, remember that it's just paint. If you don't love the end result, it can easily be changed! I've had my fair share of paint fails and all it took to fix it was a quick trip to the hardware store and another coat of a better color!