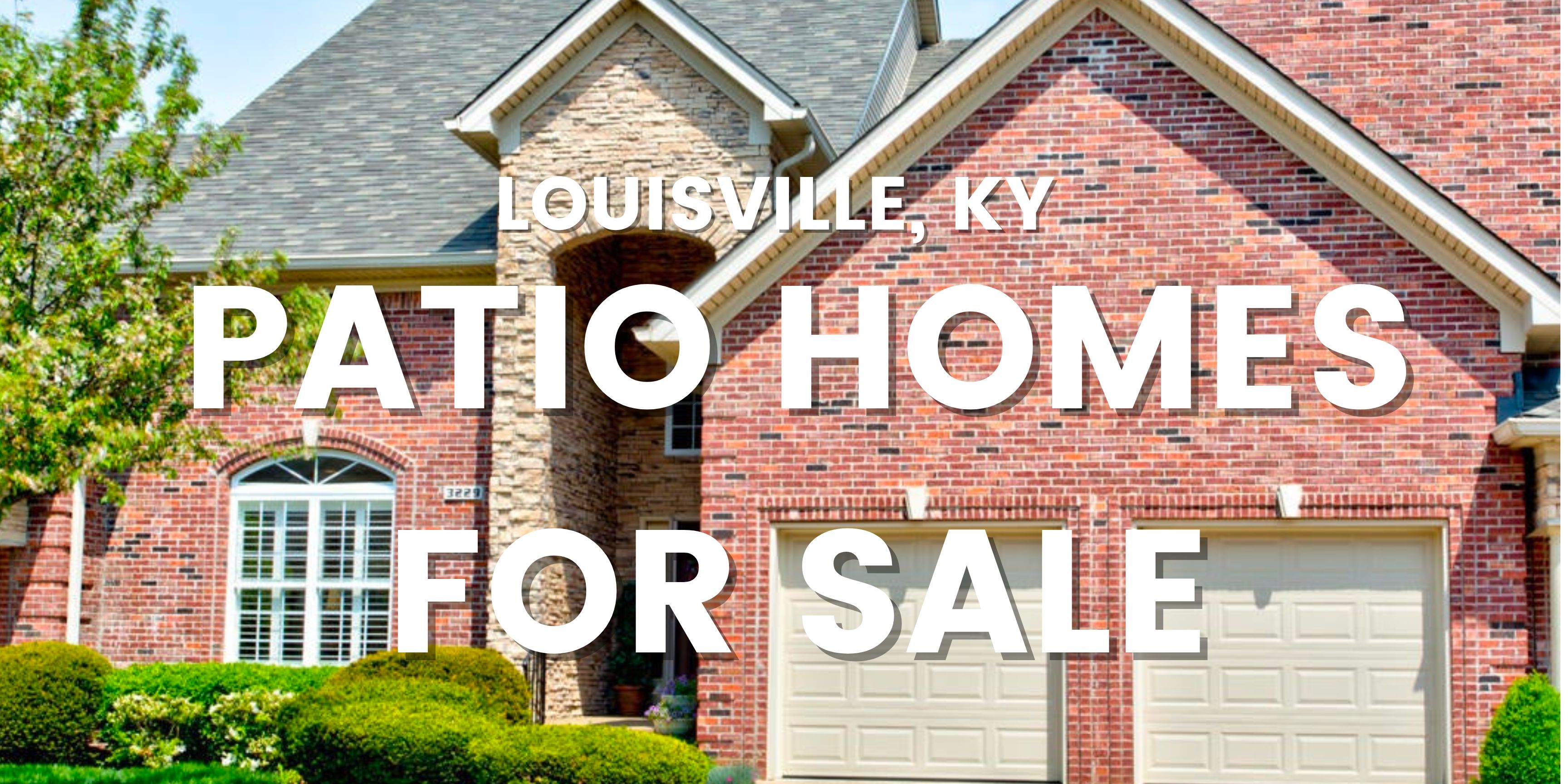 Looking for a Patio Home Near You in Louisville, KY? If you're interested in downsizing into a low maintenance patio home in the Louisville area, you've come to the right place! Our team of local real estate agents can help you find the perfect patio home, townhouse or condo based on your neighborhood, price range and lifestyle needs.
Patio Homes for sale in Louisville, KY
December 9, 2023
Patio Homes for sale in Louisville, KY by Price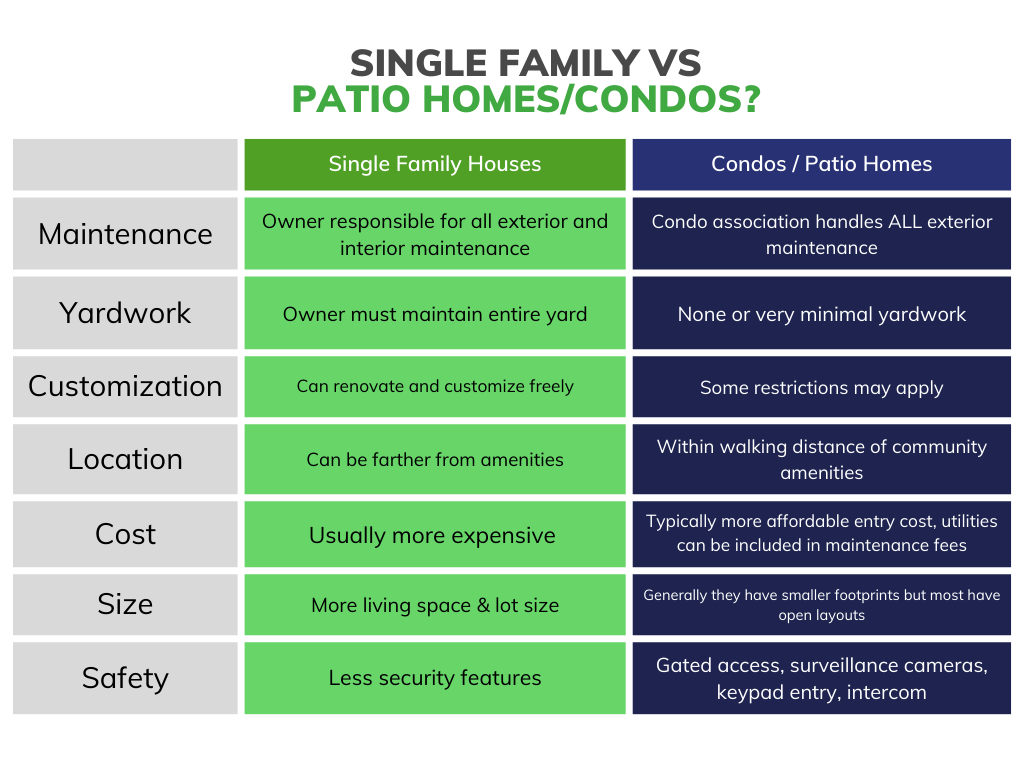 Patio Homes vs. Condos in Louisville:
Whats the difference?
Patio homes are clustered near each other and may share walls, but each unit has its own entrance. Condos are part of a larger building with shared common spaces. In a condo, you own the interior unit but co-own shared amenities. Patio homes tend to provide more privacy, outdoor space and pet-friendliness than condos. Our real estate professionals can help find the right patio home or condo in Louisville for your needs and budget. Contact the Segrest Flaherty Group to start your home search or get pre-approved with our mortgage partners! Patio homes are an ideal option for Louisville residents downsizing from larger single-family houses. The low maintenance and single floor living can provide a seamless lifestyle transition.
Have a house you have to sell first?
Our real estate team has extensive experience guiding clients through the entire process of selling their previous house and moving into a new patio home community. We understand this major life transition and will make it as smooth as possible.
Popular patio home locations like Norton Commons and Graymoor-Devondale offer amenities tailored towards retirees and empty nesters. The Eastwood neighborhood is also a top choice for its proximity to the Parklands and Middletown.
For those looking to downsize into their ideal Louisville patio home, the Segrest Flaherty Group has the knowledge and resources to assist. We'll help sell your current house for a top price, find patio home listings perfect for your needs, coordinate the closing timelines, and handle all the details in between.
As full-time, experienced real estate agents, our team has the skills to transition you from your family home into patio home living. Contact us today to learn more about our downsizing and right-sizing services for Louisville home sellers and buyers.
Get a Free Market Analysis for Your Current Home
If you're looking to downsize from your current house into a Louisville patio home, we can provide a free market analysis to help you understand your home's potential resale value.
A market analysis gives you a professional estimate of what your home could list for in today's local real estate market based on its features, condition, upgrades and location.
Knowing your likely listing price will assist you in:
Setting a realistic budget for your new patio home purchase
Timing both sale and purchase closings
Making any repairs to maximize sale price
Clarity while planning your move
Our team has extensive experience valuing homes across Louisville neighborhoods. We'll perform an on-site walkthrough of your property and pull comparable sold listings to determine an accurate price range. 100% FREE and no obligations! You can also browse our Louisville neighborhood guides to find your perfect area.